ESTABLISHED IN 1974
with over 40 years experience
We would be delighted to hear from you
to seek our advice, or to arrange a no
obligation site visit.


MARIEVELE'S MARQUEE HIRE
We provide your unique venue in the location
of your choice, at any time of the year.

Marievele's Halloween Marquee Hire
Marievele's Halloween Marquee Hire
Planning a Halloween party?! If you are and need to hire the ultimate Halloween marquee then Marieveles are your first choice. We cover Sussex; Surrey; Kent and Essex and can provide a Clearspan marquee in a variety of sizes, tricked out with Halloween accessories to create the ultimate fright night!
We have over 40 years of experience working closely with our clients to provide the perfect, best quality finish and look to each and every Marievele's Halloween marquee. When planning a big Halloween party to celebrate the spooky holiday, a Halloween Marieveles marquee is the perfect way to set the atmosphere. We can help you decorate it to really enhance the spooky Halloween mood. Here are some suggestions and accessory ideas to get your Halloween party rocking:
♠ Choose a suitably spooky colour scheme
♠ Candles
♠ Pumpkins
♠ Spider Webs
♠ Ghosts
♠ Brooms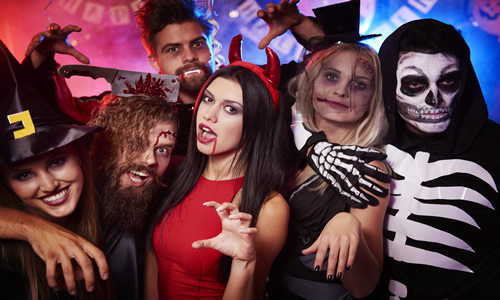 Firstly, what a huge relief it was to be recommended the services of Chris and his team at Marievele's! Secondly, what a huge privilege it has been to work with you all during the planning stage of my wedding. The flexibility, creativity and understanding you have provided over the past 18 months preparation has been amazing. Both the marquee and all the accessories you provided on the day looked spectacular and we really can't thank you enough. The compliments abound, so your sterling effort has most certainly been recognised. Thank you, Anna.
This is the third time my family have used Marievele's Marquees and it has always been an excellent experience from start to finish. I have always found Chris and his team to be professional, diligent, friendly and informative. They keep you up date every step of the way, from your first enquiry all the way through the process. A great local company that I would highly recommend!
Marquee Site Visit & Quotation
Free site visit & no obligation marquee hire quotation service available with Marievele's. We guarantee the quality of our work being carried out is always delivered with courtesy, care, professionalism and attention to even the smallest of details.

Special Events, Occasions or Wedding's
If you are planning a special event, an important social occasion or a wedding, Marievele's Marquees can provide your unique venue in the location of your choice, at any time of the year.
Recommended Suppliers
We have been in business for over 40 years and over time have built up a portfolio of outstanding local suppliers, and businesses we are proud to partner. View our list of Recommended Local Suppliers.
Our Clients
Marievele's Marquees have been successfully trading in the South East of England for over 40 years. During this time we have built up a long list of private clients and distinguished business customers. We would be delighted to hear from you and introduce our company to you or your business.
Safety Notice
The safety of our clients is of the utmost importance. Our Clearspan marquees are British made to the highest standards. They are certified as meeting all current British standards for wind and snow loading. In addition, we carry full public and employee liability insurance.